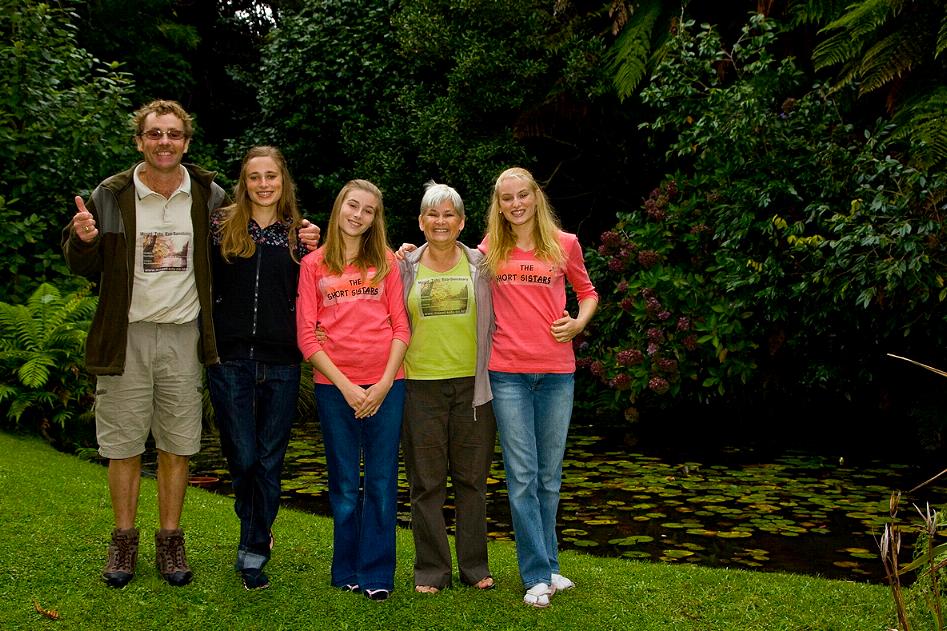 We are Tim (see below) and Debbie Short and our three daughters Rebecca, Jacinda and Louisa.
We have been environmentalists for over 30 years, bush lovers, health activists, music lovers (singers, songwriters, musicians) and love life in our bush hideaway where we have been priviledged to have been guardians for approx 30 years!
For Debbie's story of her Breast Cancer fight, see

Tim Short (a former Mountain Safety Council Bushcraft Instructor - former mountaineer and Search and Rescue Volunteer - currently a volunteer for the Otanewainuku Kiwi Trust - Life Member of Queen Elizabeth II National Trust) has an expert knowledge in Outdoor Education in Bushcraft Native Flora/Fauna and Ecology. Tim also has had a Department of Conservation Permit since 1989 to breed native waterfowl and since 1995, Kakariki's (N.Z. native parakeet).
WE LOOK FORWARD TO MEETING YOU AND WILL GIVE YOU AN EXPERIENCE, WITH STORIES, WITH PASSION AND LOTS OF HEART!